Hotel Info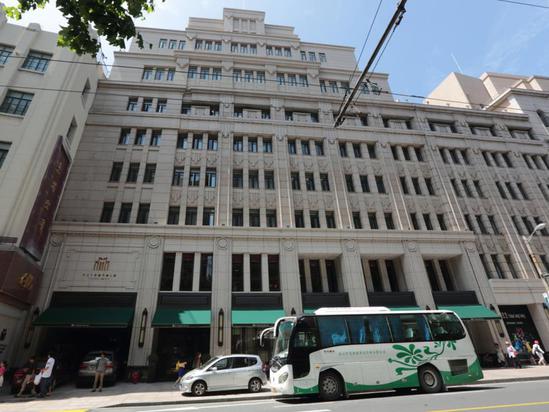 Jinjiang Metropolo Classiq Hotel Shanghai Off Bund(Nanjing East Road) is located in this Huangpu district of art, design, and culinary experiences, and is a gem for all travelers. This chic boutique hotel is surrounded by famous European architectural of 1920's buildings all intact on The Bund. The original building was designed by the well-known firm of C. LUTHY S.I.A. in the 1920's. Since then, this heritage Nanjing Road site has gone through economic and social 'ups and downs' now transformed to this edgy & sassy boutique hotel ready for your sensual experience. Caring & hospitable service with superbly designed facilities, Jinjiang Metropolo Classiq appeals to tourists, business travelers, and especially the lady travelers.

Chatters Bar & Restaurant is open for the East-meets-west Breakfast Buffet, followed by lunch and dinner with international cuisine. While Chatters Bar (think Moulin Rouge reds) serves fine adult beverages, coffees, daily afternoon teas, and some naughty nibbles bar food. Come taste the signature Metropolitan house made cocktail. Reception is on the first floor (elevator) after you walk in from Nanjing Road to the sight of a swing under a glorious chandelier.

The Metropolo brand slogan is 'Artists for Life - Your Life' and when you stay Off Bund you will quickly realize why. There are also 9 decadent suites, with three having small terraces with Bund and River views to indulge all your senses. Every evening is the brand Evening Social where you may mingle or stay private in your own space and enjoy free welcome drinks and snacks. Superb beds to catch your Z's and powerful refreshing showers or bath tubs, it's all here at Metropolo Classiq for you our new friends. There is a 6th floor fitness center on the roof and a 3rd floor meeting room for up to 12 guests. The High speed internet is available throughout this hotel for FREE. Stay Metropolo for attentive service; distinctive decors; delighting your sense; inspiring your imagination. Sleep with The Best.